The following pets are looking for a home.  The Animal Rescue Fund makes no statements regarding their medical or social condition.  We have placed them on this page as a favor to the persons seeking a home for them.  Unless otherwise noted, please contact those persons directly, using the phone number or E-mail address provided.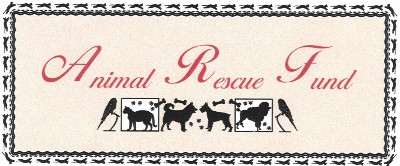 The following pet resides at Animal Control in Centreville, Michigan, and is waiting for a forever home.  Contact AC at

(269) 467-6475.

AC is open for adoptions from 8am-4:30pm Monday-Friday,

and 9am-12 noon the first Saturday of the month.

The Animal Rescue Fund will now provide a free spay or neuter for any Pet Of the Week (done at the Humane Society of Kalamazoo County)

Other Pets Looking for Homes


The Following Dogs Are Currently at Animal Control and May Be Adopted From There

(269) 467-6475


To find additional pets looking for homes, go here:

Private adoptions below this point

-See private adoptions (if any) at bottom of page-

No dogs below this point at this time


The following dog(s) will not be available for immediate

adoption at A.C. unless stated so

They have either been found as strays or have been vaccinated and are under quarantine and cannot be released immediately.

They are available for adoption sign-up

(put your name in)

If you see your lost dog on here, please contact Animal Control immediately to reclaim your pet. Strays are kept for seven days before they become available for adoption.  If your pet is still here after the seven-day waiting period, you may still reclaim him/her.

This is Skielar.  She is a one-year-five-months-old female Aussie/Husky/ German Shepherd mix. She is UTD on shots and her license, is housetrained, and walks fairly well on a leash.

She will need a fenced-in yard with a fence at least 6' high, and proof of the fence will be required. You will also need to do a meet-and-greet a few times before adoption, as she is timid at first with new people.

She has lots of energy and needs to be the only dog in the home, preferably with no small children.

You will need to adopt at a vet's office and pay for her spay operation at the time.

Kie: (269) 244-0890

Hi!  My name is Teagan, and I am a 2-3-year-old female Lab mix.  I walk nicely on a leash, and just love treats. I will need to be spayed right away, though.

Docket #253

This is a two-year-old female American Bulldog. She is a nice girl but will need some work on leash walking.

Docket #229

This is a 9-10-months old male Wire Hair Terrier. He is a really sweet little guy who just loves people and wants to be a lap dog.

Docket #257

This is a three-month-old female Parsons Russell (aka Jack Russell) mix. She is a gorgeous girl with a really sweet personality.

Docket #259

This is Lottie, a ten-month-old female Lab mix. She is available for immediate adoption.

Docket #284

This is Dottie, a ten-month-old female Lab mix. She is available for immediate adoption.

Docket #285

This is a three-year-old female mixed-breed (Lab/BullTerrier?).  She knows the sit, down, shake and fist bump commands.  She is a very nice girl.

Docket #286

This is a 3-4-year-old male Shepherd mix.

Docket #264

This is Maggie, a 4-5-year-old spayed female Australian Shepherd mix.  She has her current license, is housetrained and is very friendly, but does not get along with other female dogs. She is available for immediate adoption.

Docket #287