The following pets are looking for a home.  The Animal Rescue Fund makes no statements regarding their medical or social condition.  We have placed them on this page as a favor to the persons seeking a home for them.  Unless otherwise noted, please contact those persons directly, using the phone number or E-mail address provided.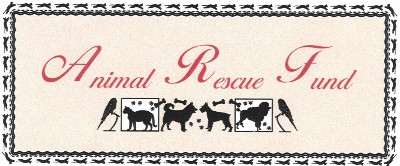 The following pet resides at Animal Control in Centreville, Michigan, and is waiting for a forever home.  Contact AC at

(269) 467-6475.

AC is open for adoptions from 8am-4:30pm Monday-Friday,

and 9am-12 noon the first Saturday of the month.

Other Pets Looking for Homes


The Following Dogs Are Currently at Animal Control and May Be Adopted From There

(269) 467-6475


To find additional pets looking for homes, go here:

Private adoptions below this point

-See private adoptions (if any) at bottom of page-

No dogs below this point at this time


The following dog(s) will not be available for immediate

adoption at A.C. unless stated so

They have either been found as strays or have been vaccinated and are under quarantine and cannot be released immediately.

They are available for adoption sign-up

(put your name in)


Hi!  My name is Mystery, and I am a male tiger about one year old. I have medium-long fur and pretty, tuffed ears. I am very sweet and loving, and love attention and being petted.

Docket #11397

This is a three-year-old male Black Lab.

Docket #11408

If you see your lost dog on here, please contact Animal Control immediately to reclaim your pet. Strays are kept for seven days before they become available for adoption.  If your pet is still here after the seven-day waiting period, you may still reclaim him/her.

This is a two-year-old male Black Lab.

Docket #11409

This is a two-year-old male American Bulldog/ Boxer mix. He is a very strong boy.

Docket #11344

This is Sherman. He is a two-year-old Bull Terrier and the friendliest guy you'll find.  He was rescued from a basement confinement where he had been mistreated and malnourished, but is now thriving after veterinary care and good food. He is good with other dogs and loves people.  He is UTD on his shots, and has been neutered.

This is Beatrice.  She is a petite six-year-old female Fox Terrier. She just wants to cuddle up on a warm lap and be your best buddy. She is a calm little girl who is UTD on her shots, spayed, and housetrained.

The following dogs are available from Up-Cycled Pets.

For more information and adoption forms, go to upcycledpets.com, or use the link at the top of this page

This is a four-year-old male Rottweiler. He walks nice on a leash, but is a source guarder with his food.

Docket #11410

This is a one-two-year-old male Beagle. He is very sweet, OK with cats and knows the sit command.

Docket #11413

This is a six-month-old male Black Lab puppy. He is a nice boy who is sweet and gentle.

Docket #11416